Introduction
Graphical Network Simulator (GNS3) is a network simulator software which can simulate the operation of Cisco Router, Switch and Firewall. It is really a great tool for students who are learning Cisco courses. I have heard that someone paid HK$100,000 to buy a Cisco 4503 to do CCIE lab when there was no simulator software long time ago!
GNS3 VM Server Setup
GNS Server can be installed and run on Local, that is All-in-one. It means that the server process and client program is run together on the local computer. On the other hand, we can put the server part in a VM machine. A VM machine can be a Local VM (Virtual Box or VM Player) or a Remote VM (ESXI Server). A remote VM does not use the local computer resource so that the simulation will be smooth. Of course, it also depends on your ESXI Server performance. Also, to simulate a Multi-layer Switch, VM Version of GNS3 server must be needed (can be Local or Remote), I will show you how to install the GNS3 VM Server on an ESXI Server.
Download GNS3 VM Server:
https://github.com/GNS3/gns3-gui/releases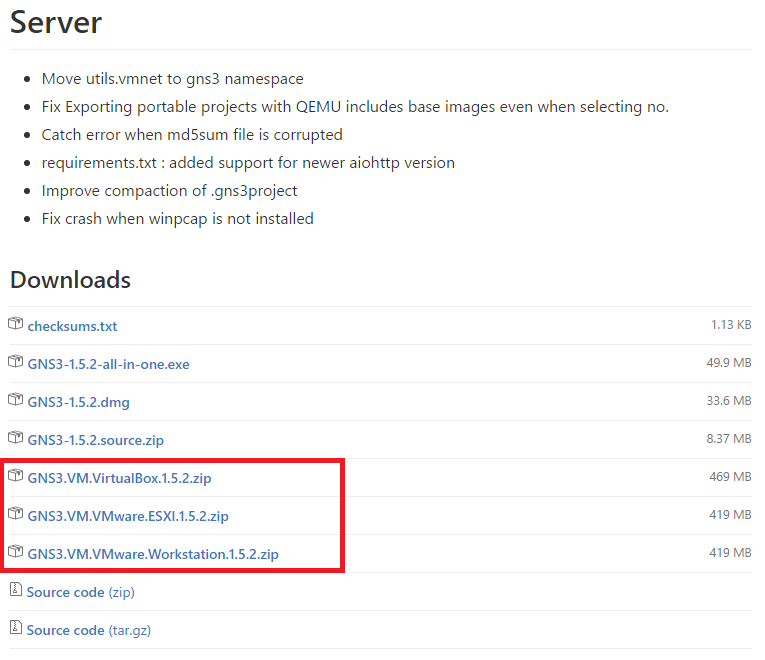 After downloaded, extract and import the OVA File into ESXI Host.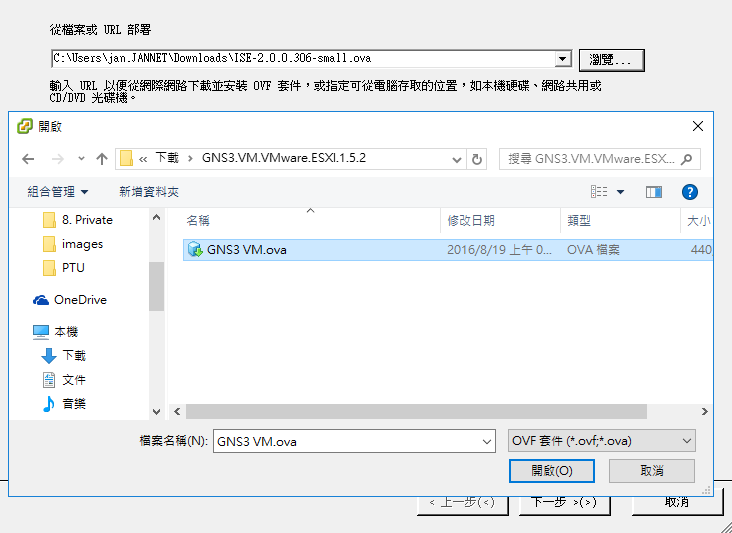 Start the server after import, if you have a DHCP Server in your network, GNS3 Server should obtain the IP Address automatically.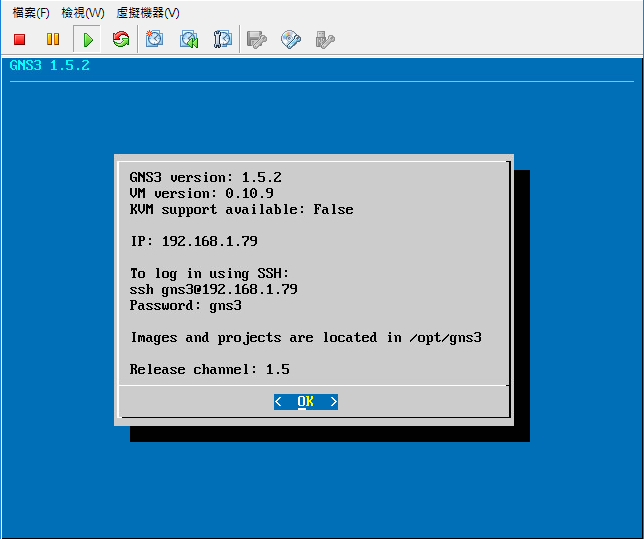 If you want to setup the IP address manually, choose Networking.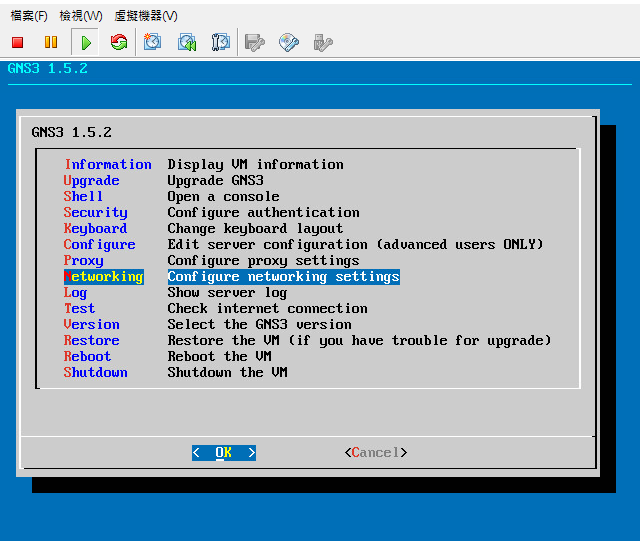 And comment the line iface eth0 inet dhcp. Then, add the parameters Address, Netmask, Gateway. At last, press Ctrl-O to save the setting. Press Ctrl-X to exit are restart server.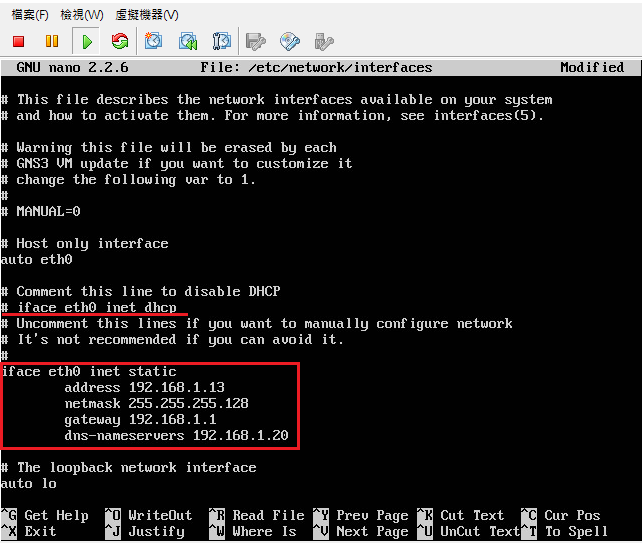 The server part have been finished.
GNS3 Client Setup
We will move to the GNS3 Client part now. Make sure that the version of the client program and the server are same. In this tutorial, we are using version 1.5.2. Actually, just click Next several times and installation is completed.
You may download the client at this location, http://www.gns3.net/download/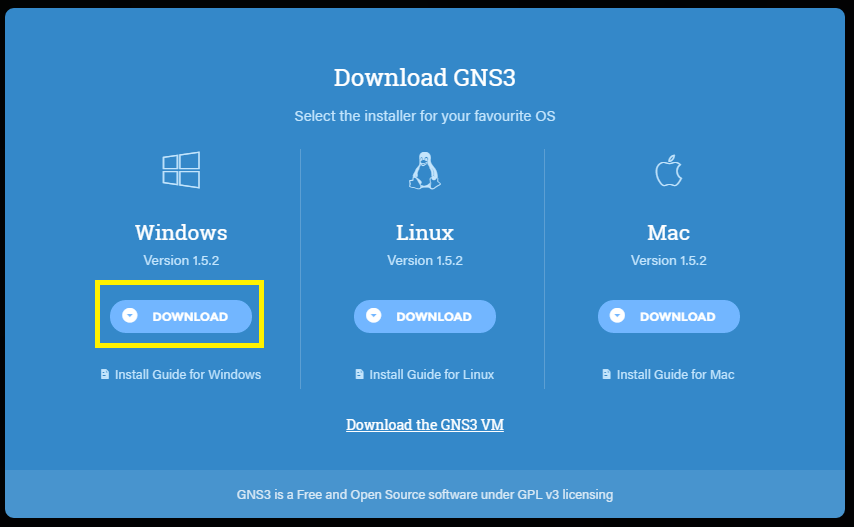 Start the GNS3 client program. If it is the first time to run GNS3, you may see the Setup Wizard. Just close it by clicking cancel.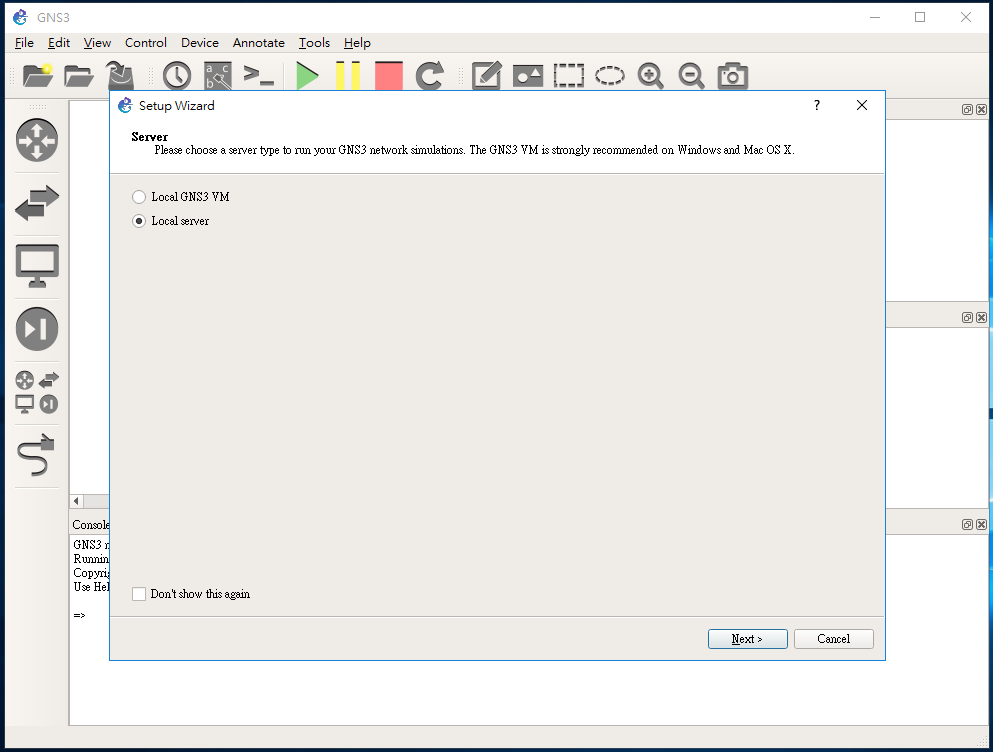 Choose Edit → Preferences → Server。Server. The setting may be different by using different type of servers. Since I am using Remote ESXI Server, I un-check Enable local server. If you are using Local Virtual Box or VM Player, skip this step.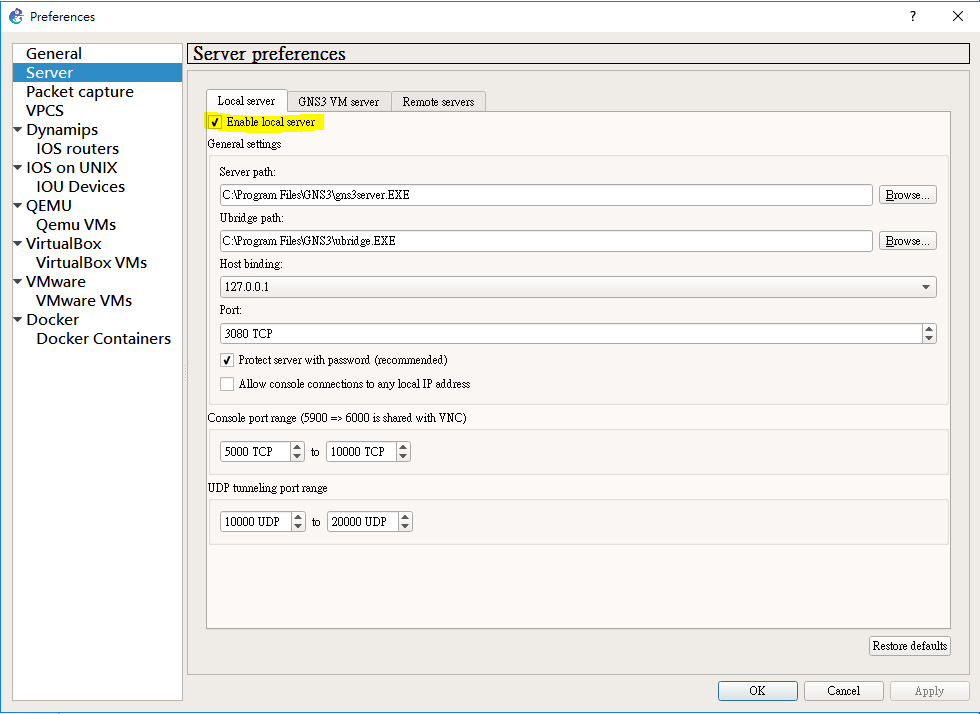 You will see this.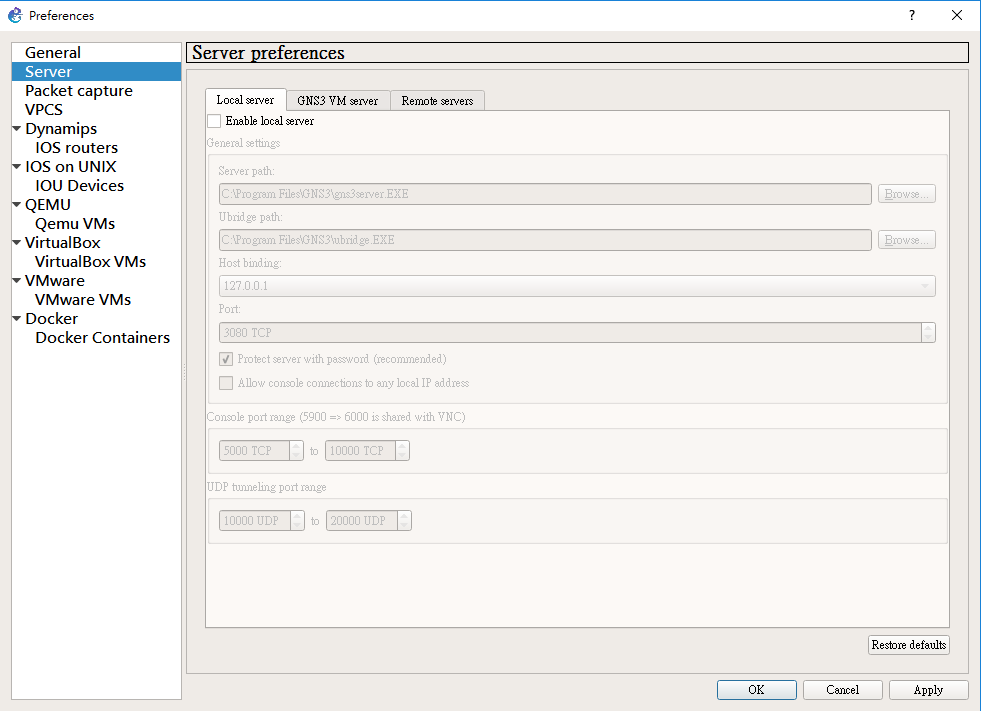 Then, add the Server IP adress at Remote Server, the default server port is 3080. We do not need to change it.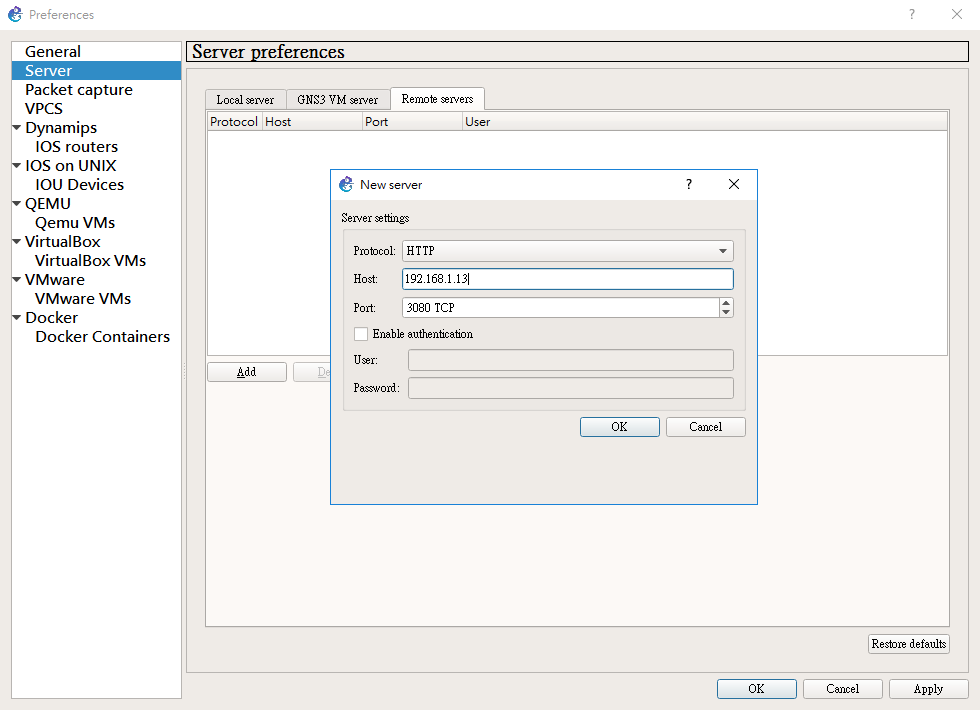 At last, choose your virtualization software.
Import Router Image File
To simulate a Cisco router, we need to setup IOS Routers. To simulate a Cisco switch, we need to setup IOU Devices.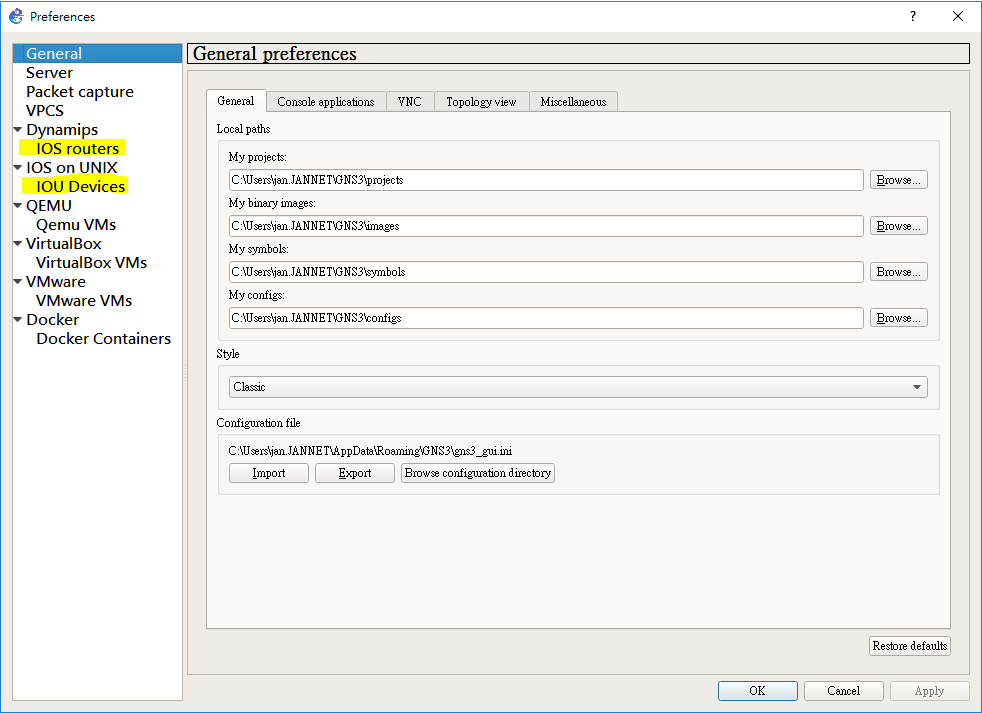 A router image is needed to import to GNS3 in order to simulate. Where is the image? You may Google it.

Choose Edit → Preferences → IOS Routers. Click New and choose the image location,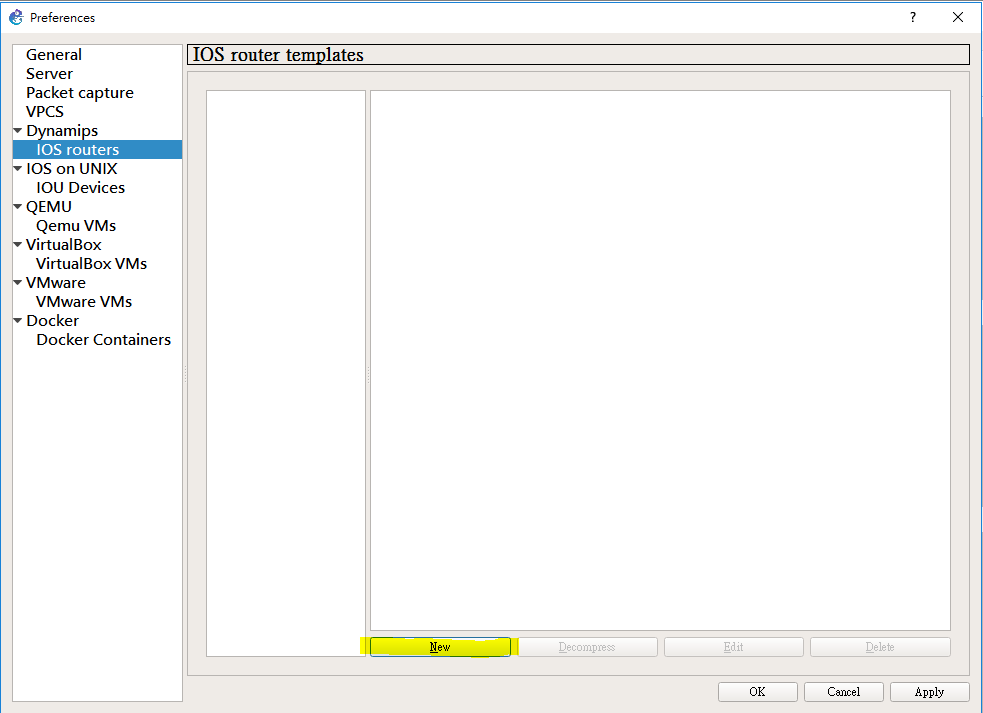 Click Yes.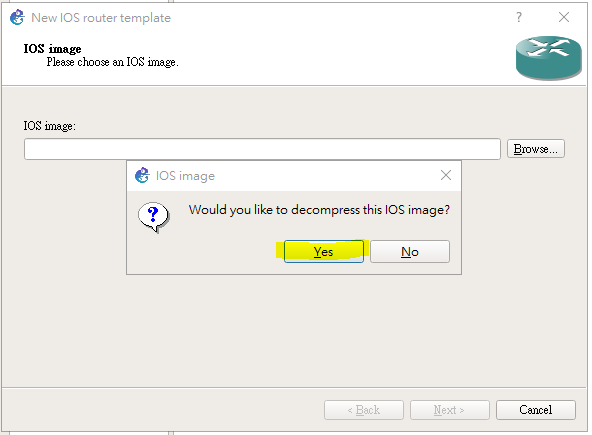 GNS3 should detect the image model and information automatically. Just click next.
Use the default memory setting, click Next.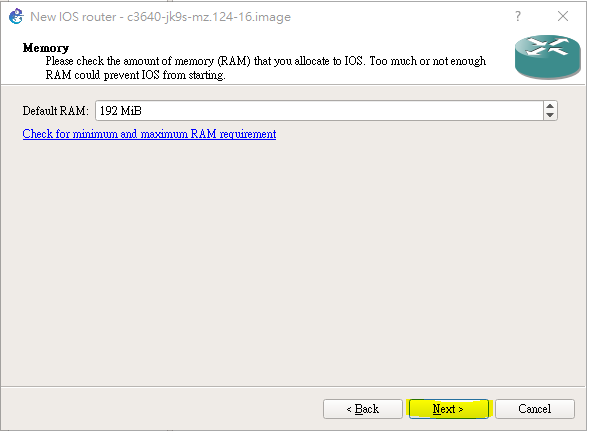 Now, plug a module to the router. Different module provide different type of ports. For example, NM-4E can provide 4 Ethernet Ports that can handle most experiments. So, choose NM-4E st slot 0.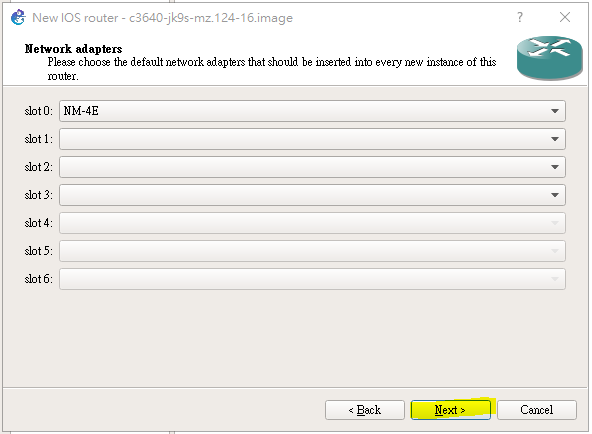 Next, the Idle-PC value. Set the Idle-PC value can minimize computer resource. Click Idle-PC finder to let it setup automatically.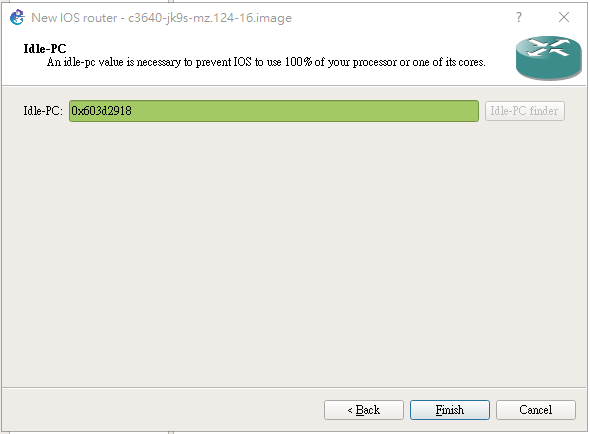 Finally click Finish and the router is ready!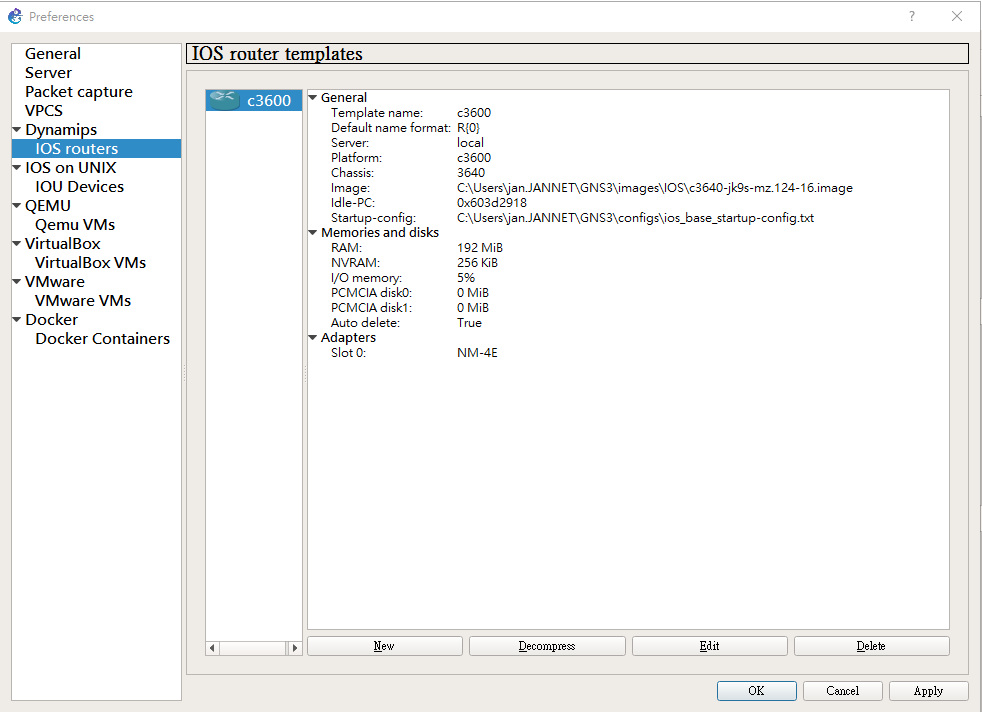 Import Switch Image File
Now, let me show you how to import Multi-layer Switch image. Of course, you need to have a switch image file. Suggest find this in Google: i86bi_linux_l2-upk9-ms.june20_2012_golden_spike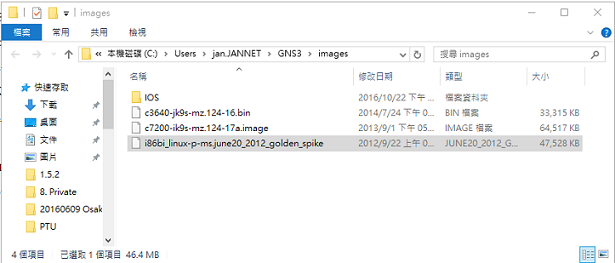 Choose Edit → Preferences → IOU Devices, click New.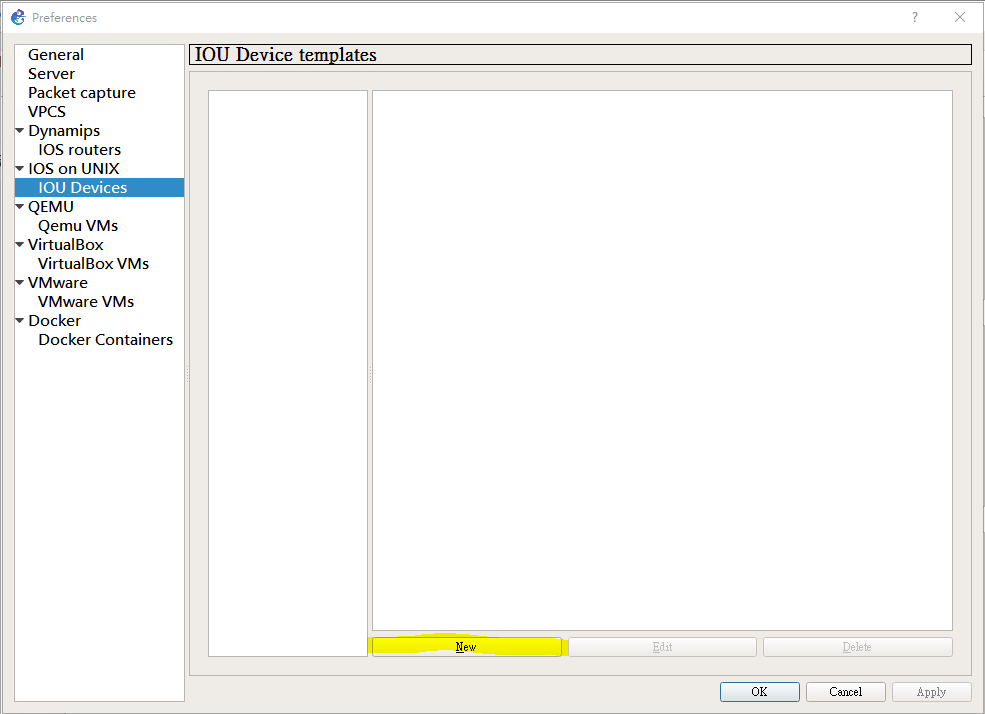 Input Name and choose New Image. Choose IOU image location. Click Yes when message prompted.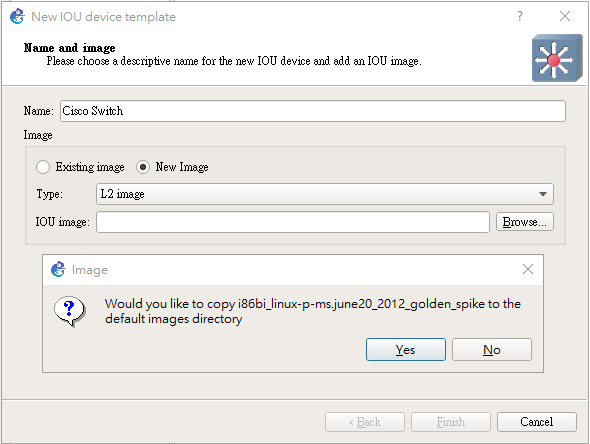 But, IOU need License to run. You may try to find a License Key Generator by searching keyword: CiscoIOUKeygen. Upload CiscoIOUKeygen.py to folder /home/gns3 in your VM by any methods, such as SFTP. If you did not change the username and password of the server, both are gns3 by default.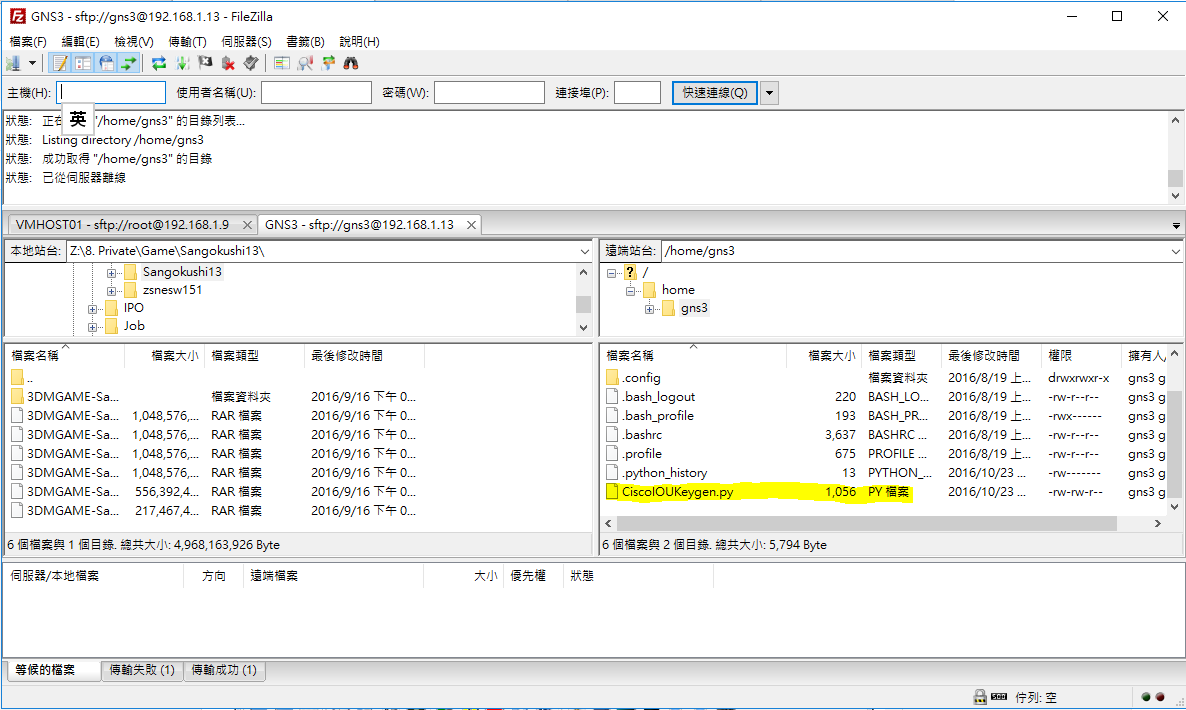 Then, choose Shell to run a command at the Console.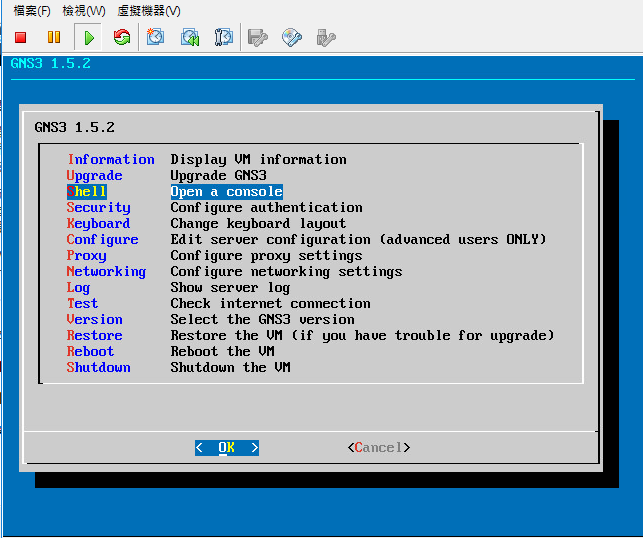 Run python3 CiscoIOUKeygen.py  at server, copy the code under [license].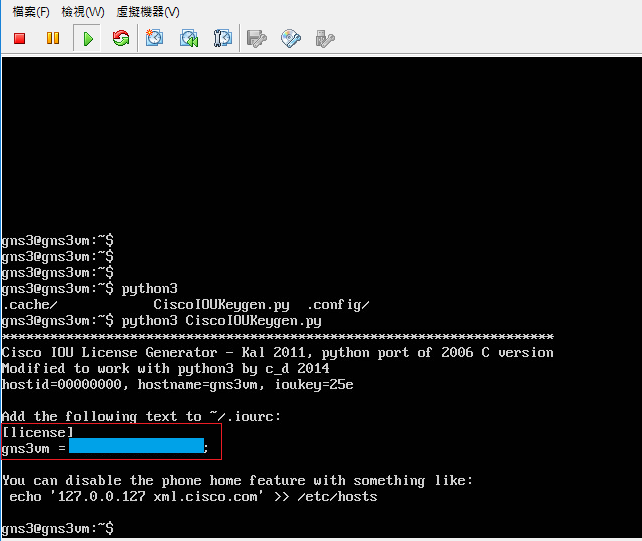 Put it in a txt file.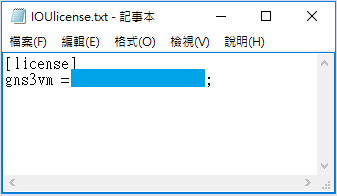 Choose Edit → Preferences → IOS on UNIX, choose the license file location at Path to IOURC.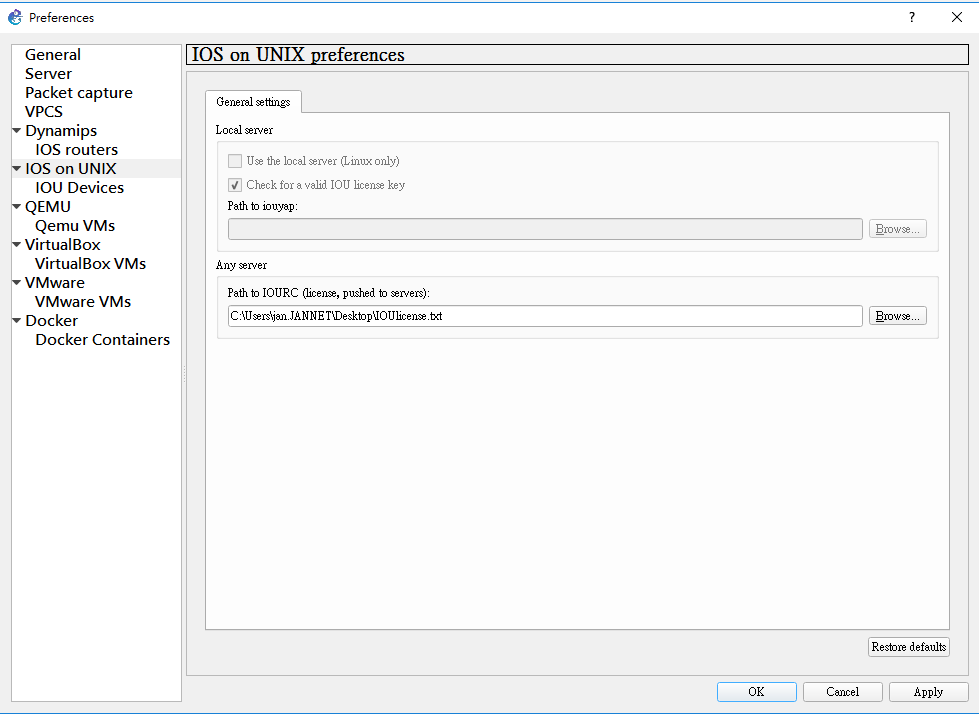 Using GNS3
Everything is done! We may try the GNS software now. Just pull the icons from the menu.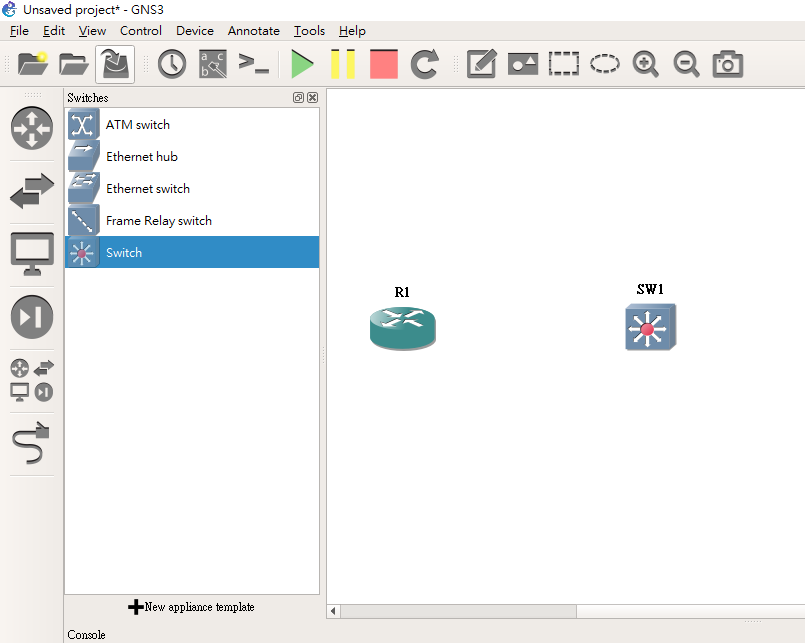 Then connect them by using the cable icon.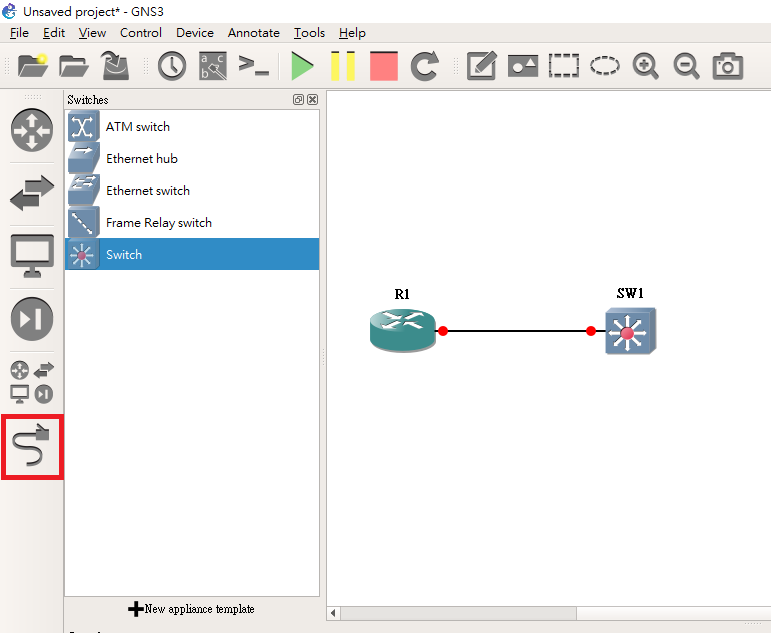 Click the green Play button and Router and Switch will be booted.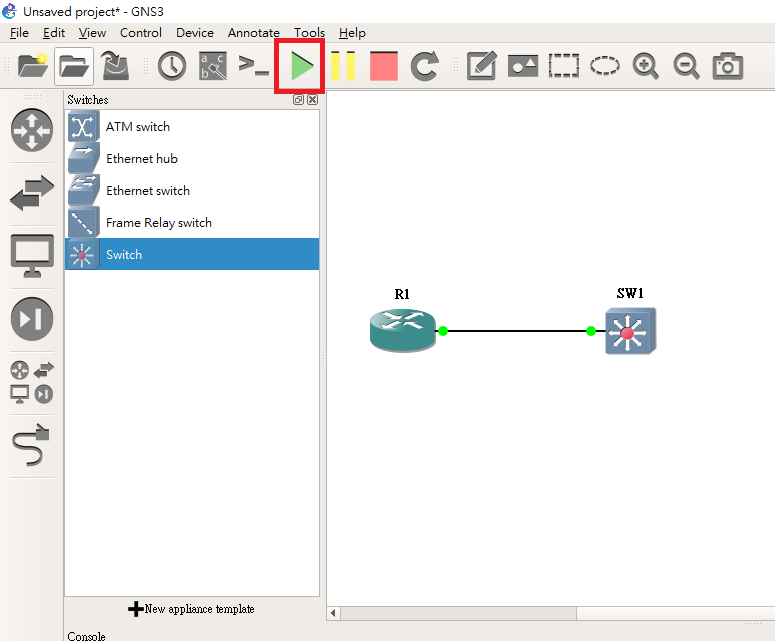 Right click the Router or Switch and choose Console, you have a virtual Router now!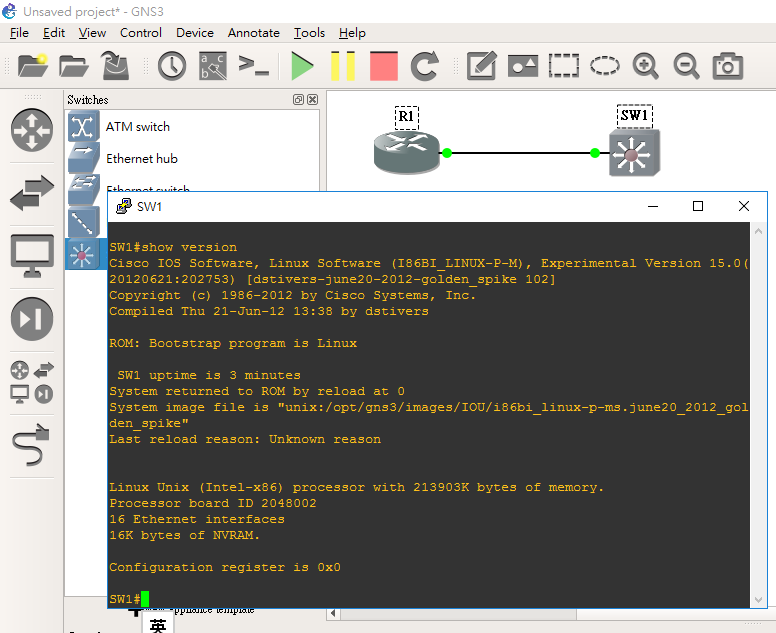 Related Topics
| | |
| --- | --- |
| Was this article helpful? | |