⚠️ Since GNS3 can support IOU already, GNS3 is recommended to use instead of the web interface. Please check the following article.
Graphical Network Simulator 3 GNS3
Introduction
IOU stands for IOS on Unix, running IOS system on an Unix machine. IOU can simulate router and also L3 switch. This article will discuss how to install and use IOU Web Interface.
Download VM
IOU Web Interface can be run on a Linux. It is suggested to use the IOU Web Interface OVF file even there are RPM Packages, to reduce the installation time. You may search keyword IOU web interface in Google to find the source.
Import to VMware Player after download finished.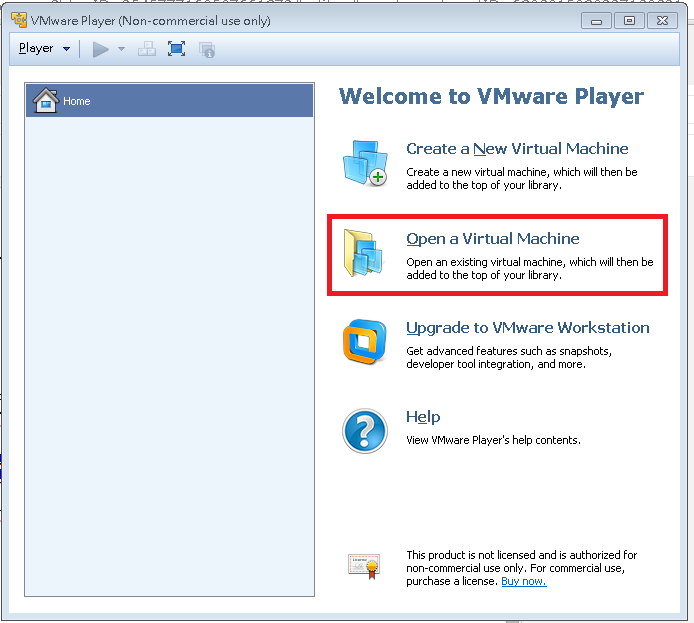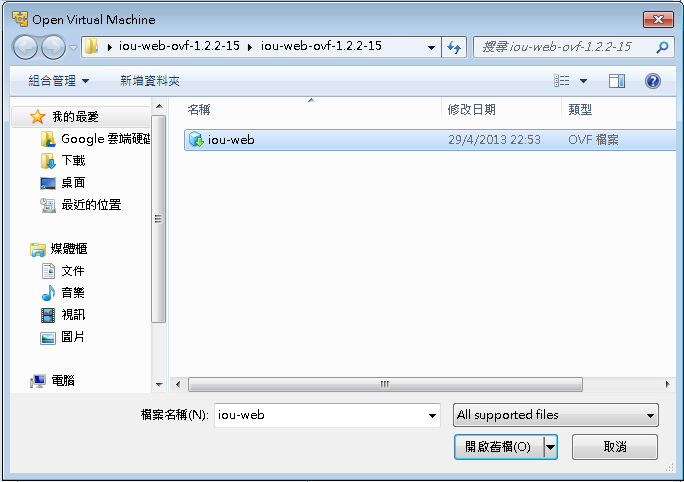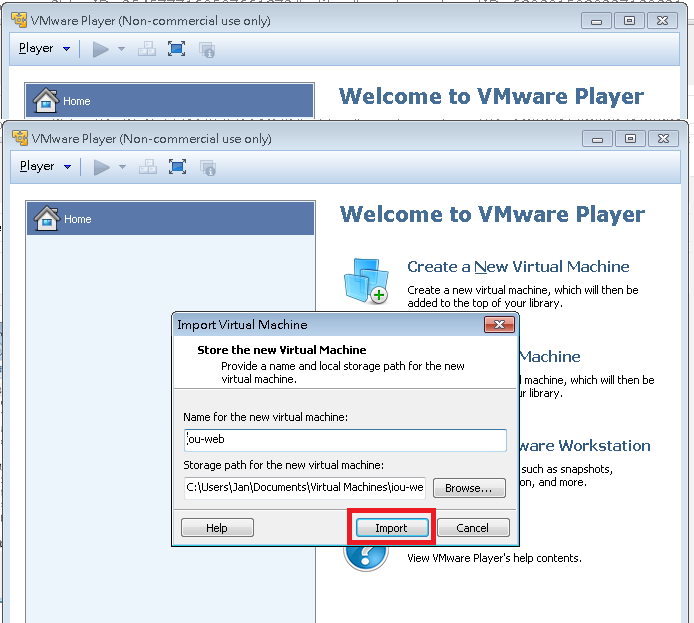 Then, start the Virtual Machine.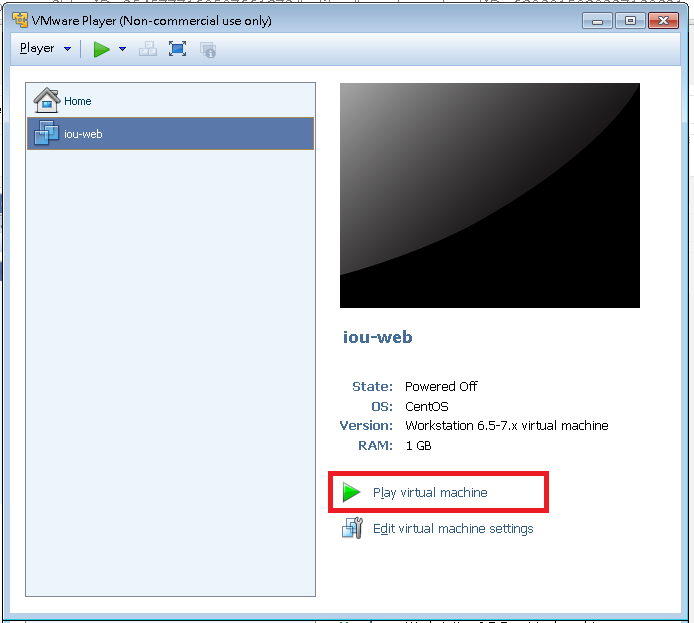 A setup screen is displayed after boot.
You may just use the default value for Hostname and Domain Name.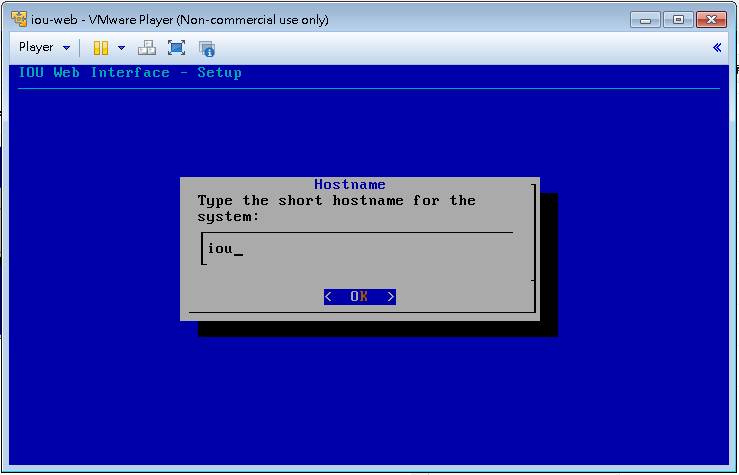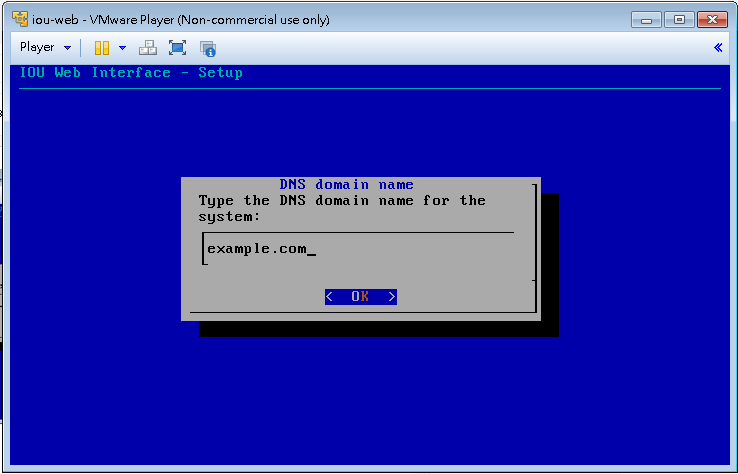 For setting IP, DHCP or static can be used. You may treat the IOU as a new PC in your network. Just put it in the network with your current PC. Remember to set gateway and DNS if use static setting since this VM need to do some updates later.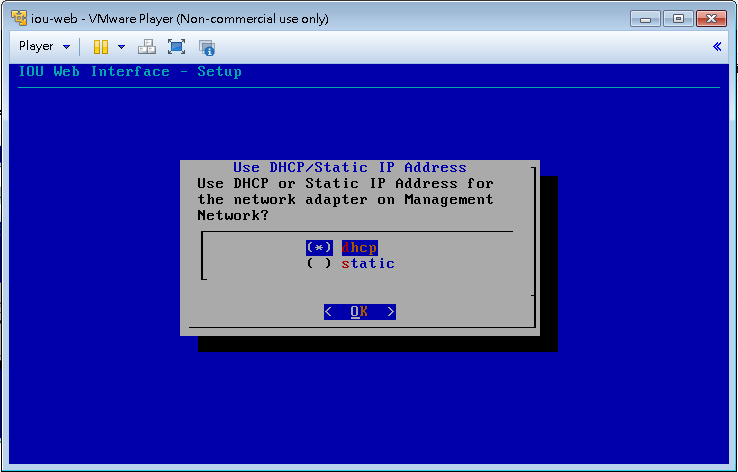 Choose direct connection at Proxy Server.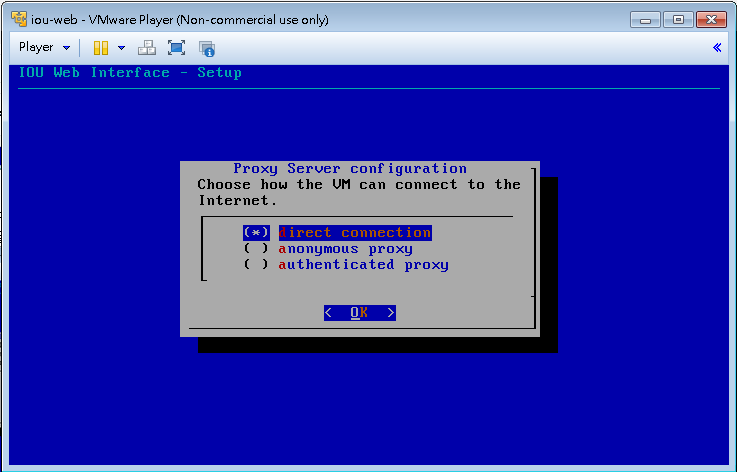 Then, the system will be restarted. After restarted, use yum update iou-web to update iou-web.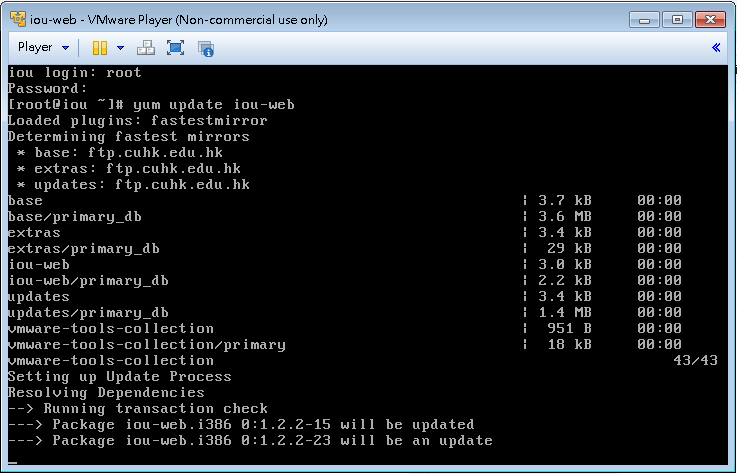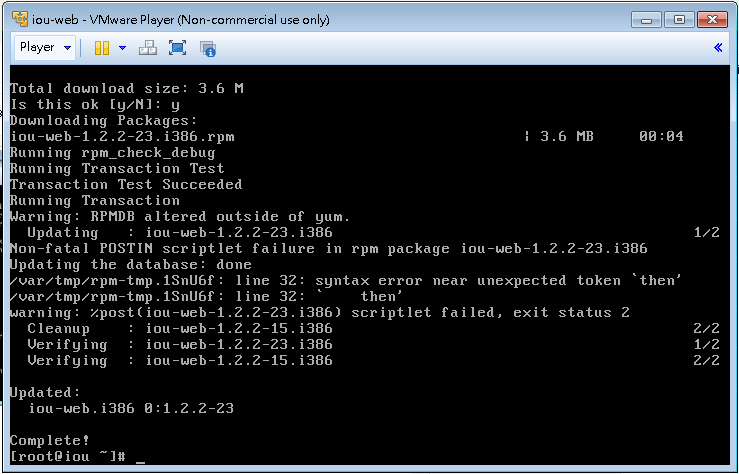 So, iou-web installation finished. You may use a browser to open the interface by using the VM IP address.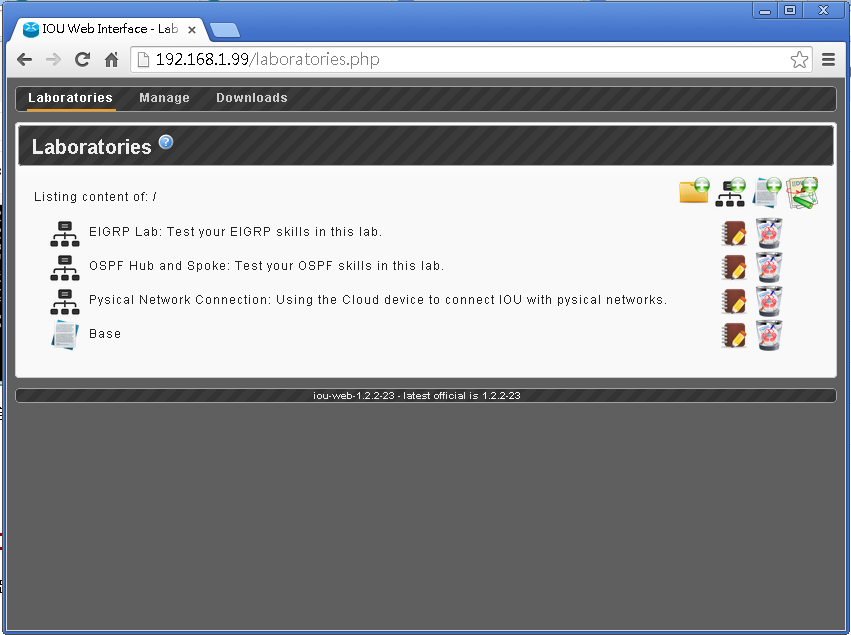 IOU Web License
IOU need a License to run. You need to google a License Key Generator. Just search: CiscoIOUKeygen , download and put CiscoIOUKeygen.py to the VM folder /opt/iou/bin. You may use SFTP to make it.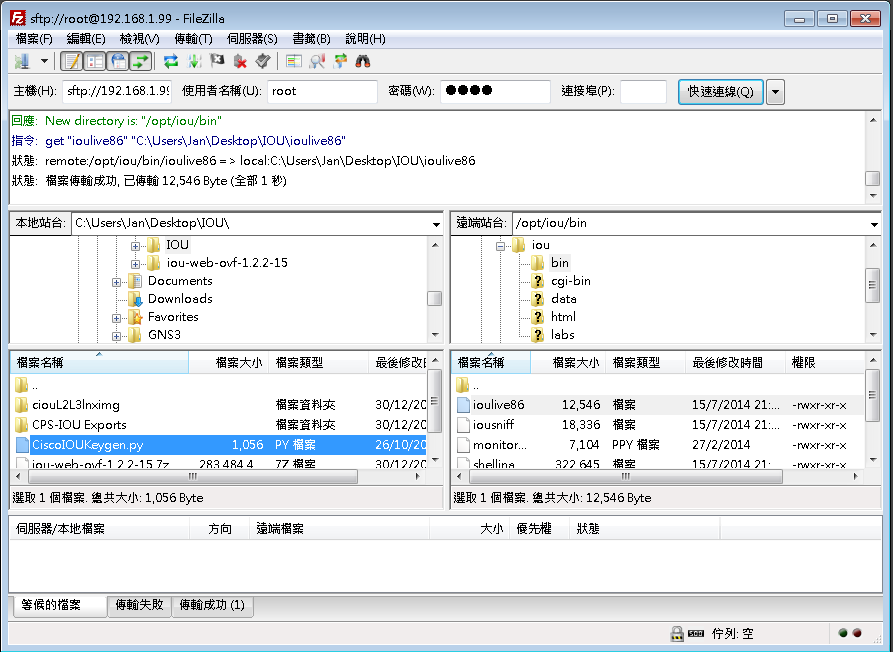 Then, login to the VM by using SSH, enter command python2 CiscoIOUKeygen.py at folder /opt/iou/bin, copy the [license] part.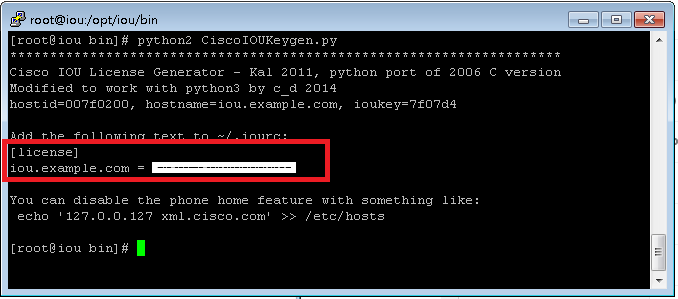 Go to the web interface now, choose Manage -> Manage License and paste the license key and save.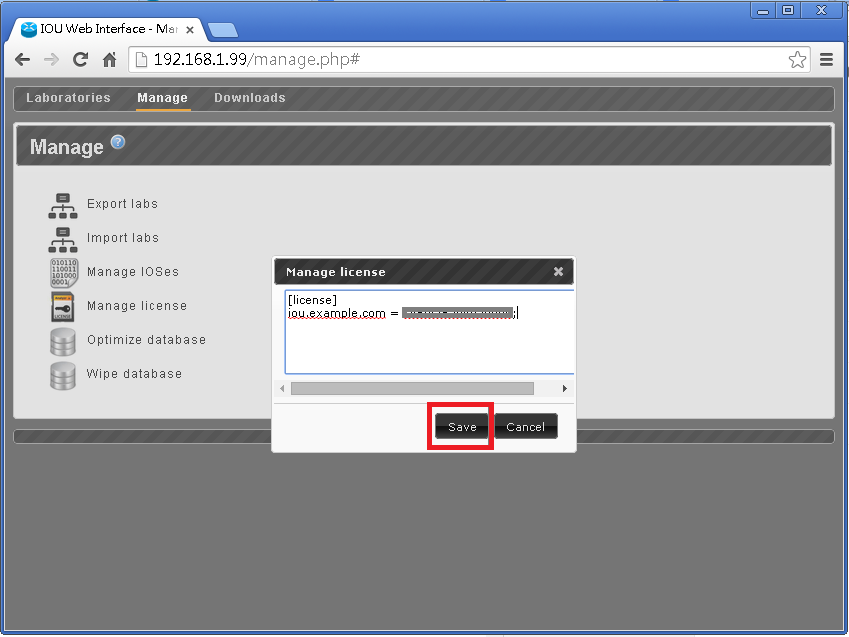 Upload IOS
As like as GNS3, you need an IOS to run the simulator, you may search keyword: ciouL2L3lnximg. Download and uncompress it. Go to web interface and choose Manage -> Manage IOSes, upload the L2 and L3 IOS.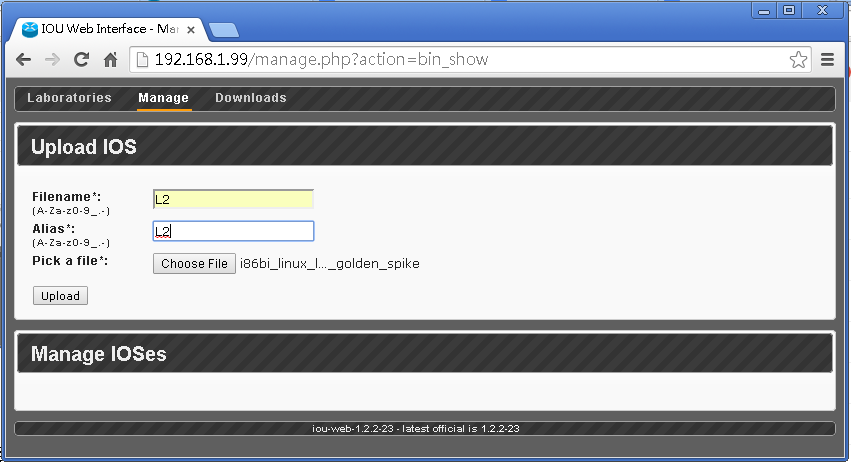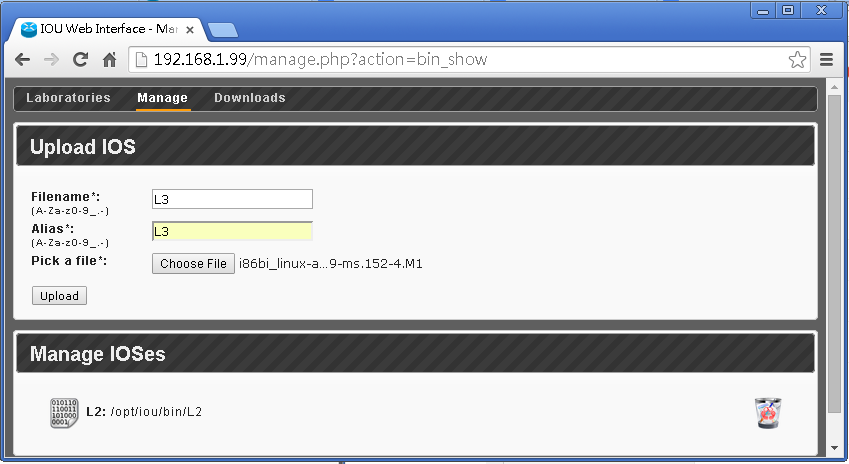 Create Lab
Finally, we can create a Lab now! Go to Laboratories, choose Add new lab.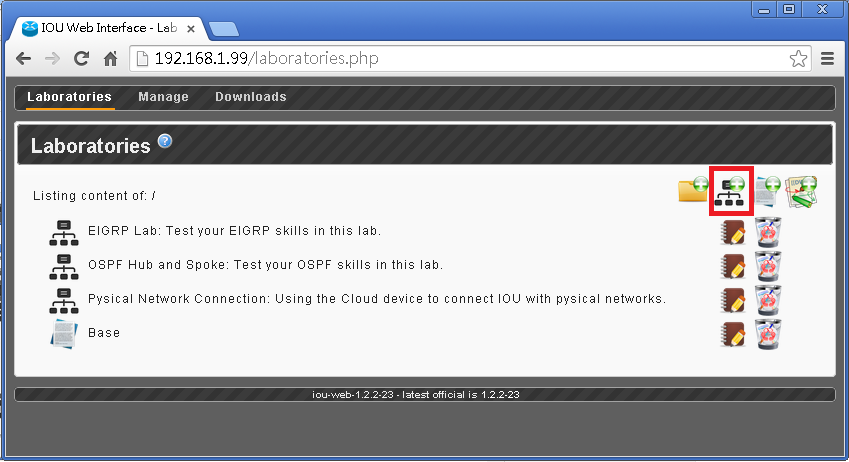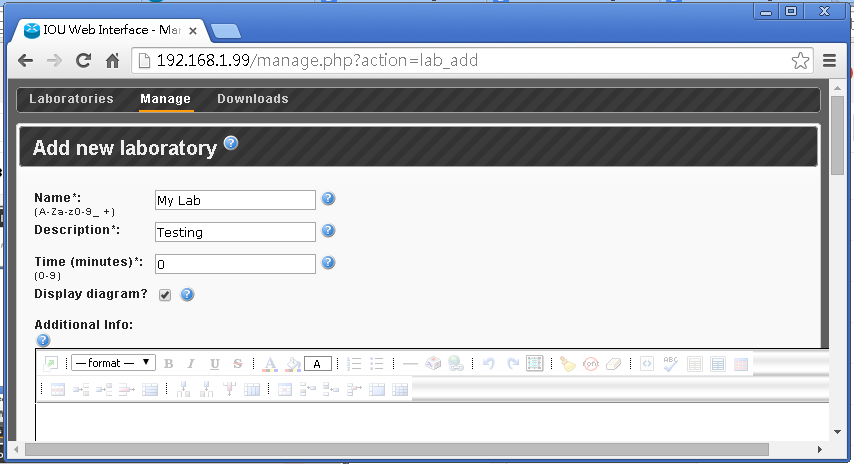 NETMAP is used to define the connections of devices. The syntax of NETMAP is easy. For example,
Device 1 interface 0/0 connect to Device 2 interface 0/0
Device 1 interface 0/1 connect to Device 3 interface 0/0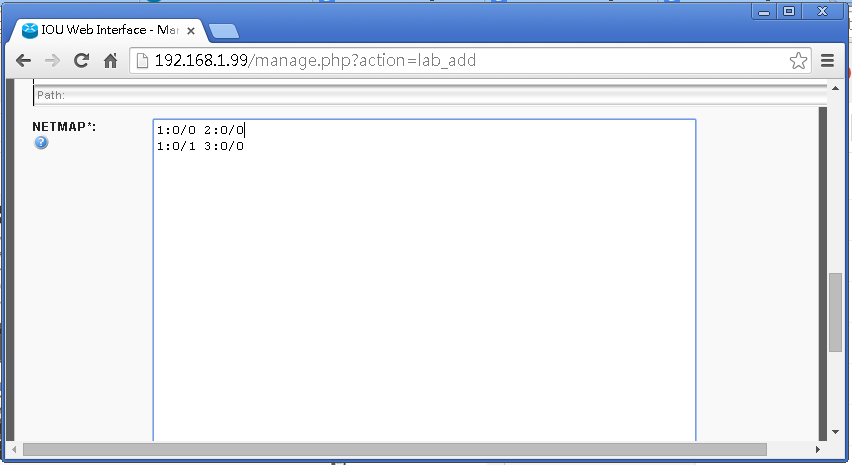 Click Add and a table of devices is generated. Leave the RAM and NVRAM blank, Eth means the number of Ethernet Card and Ser means the number of Serial Card. Each card only supports 4 Interface, that is from 0 to 3.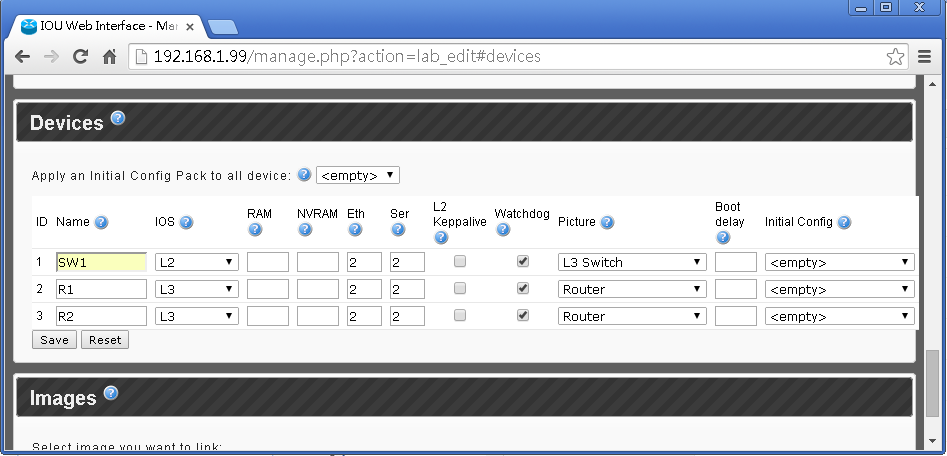 Go into the Lab,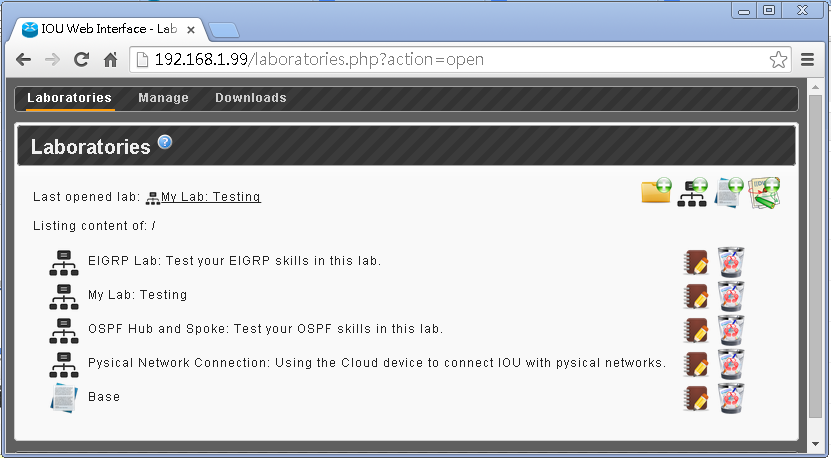 Device in red colour means that it is turned off.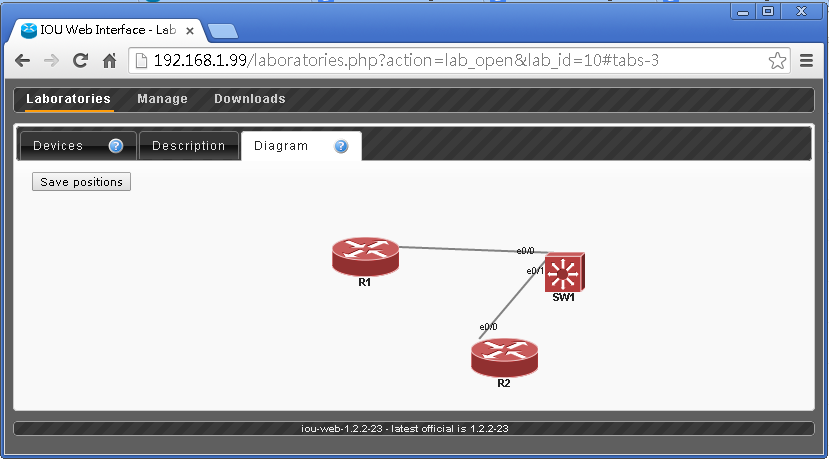 Choose devices tab and you can start the devices here.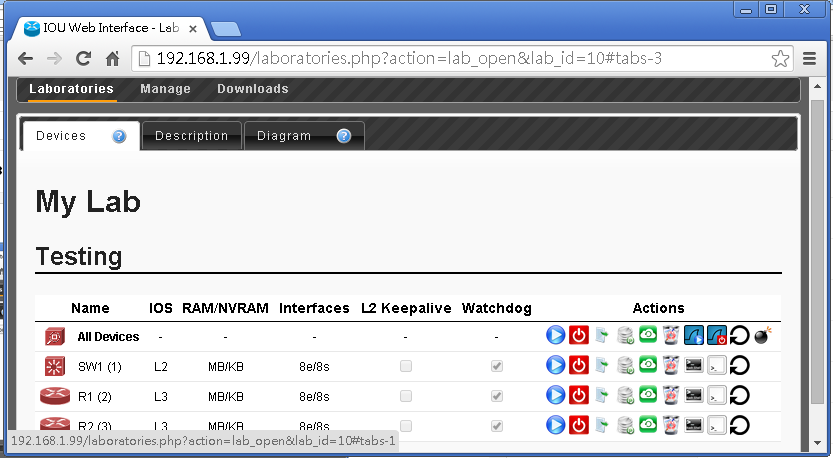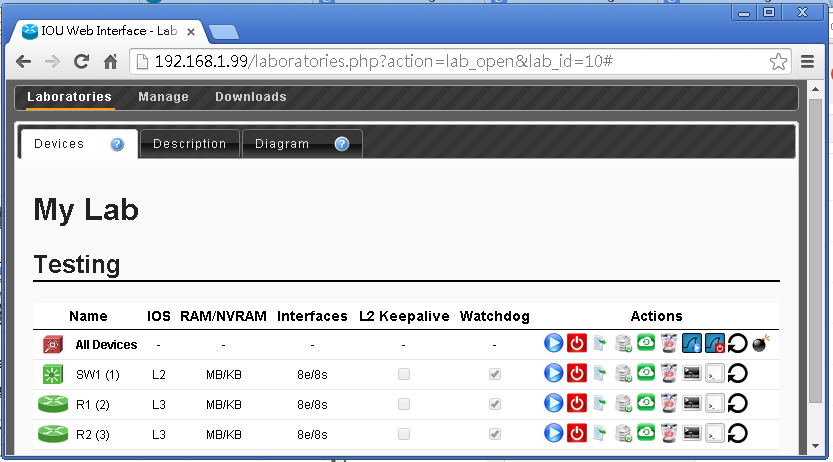 And the colour of devices change to blue.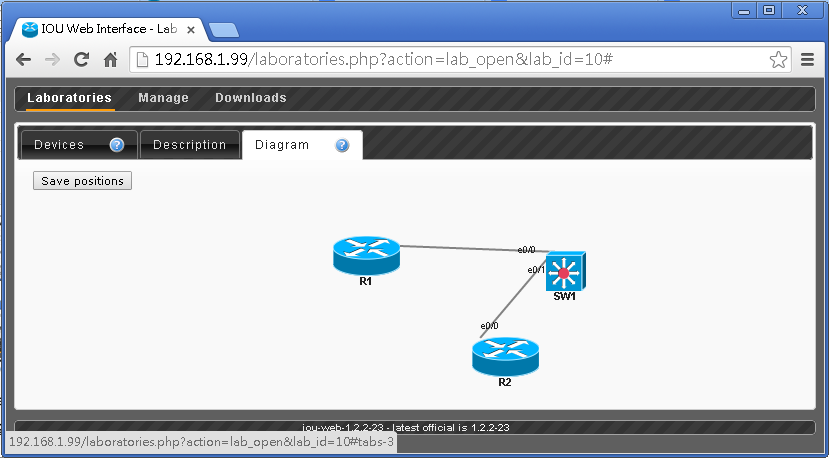 Right Click Device and choose open console via browser. Then, you can input the command now as you do in the real switch console.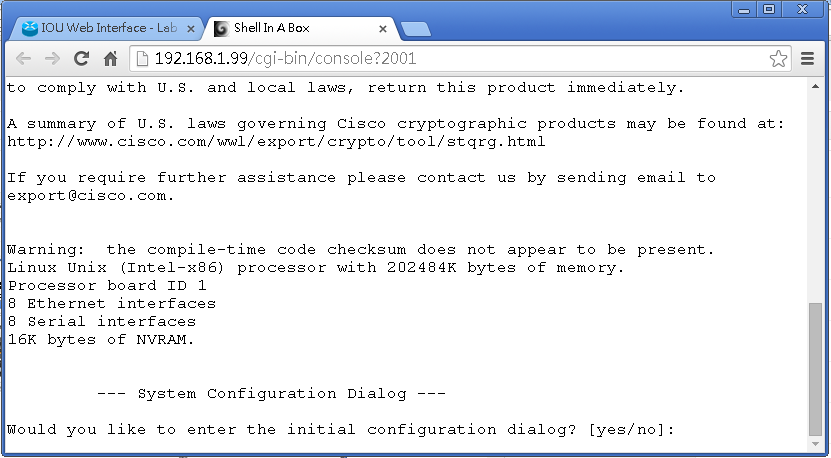 Putty Setting
If you want to use Putty to connect the console, follow the steps.
Put Putty.exe in a folder, for example, C:\Putty\putty.exe
Download .reg file: http://public.routereflector.com/iou-web/files/
Right Click .reg file and modify the path of Putty, for example, @="\"C:\\PuTTY\\putty.exe\" %1"
Double Click the .reg file
Related Topics
| | |
| --- | --- |
| Was this article helpful? | |